Dyson Airblade Wash+Dry WD04 (Short)
Dyson Airblade Wash+Dry short hand dryer
Airblade™ hand drying technology in a tap. 3 models available.

• 14 second dry time1
• Hygienic performance with HEPA filter
• 76% less expensive to run than other hand dryers2
• 5-year guarantee3
Touch-free. Mess-free.
Wash and dry hands at the sink. The Dyson Airblade Wash+Dry hand dryer automatically switches between water and air, there's no need to touch taps or buttons.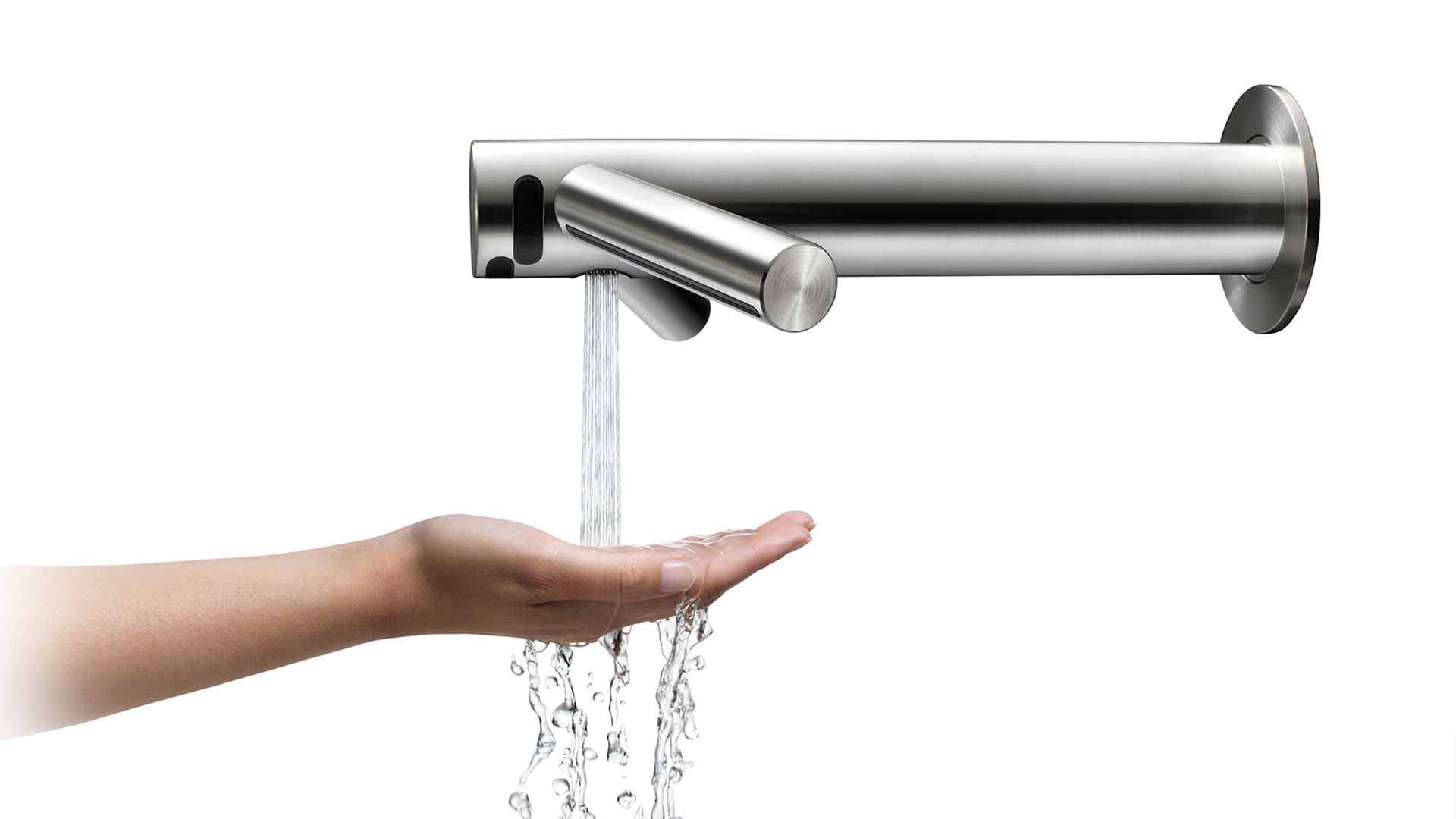 Fast. And energy-friendly.

Using Airblade™ technology, sheets of high-velocity air quickly scrape water from hands. Drying hands in just 14 seconds1 without needing energy-hungry heating.
Key technolog
blade™ technology
Clean air from the HEPA filter is forced at 549km/h through apertures 0.55mm wide, scraping water from hands, quickly and hygienically

Dries hands at 549km/h with the Dyson digital motor V4

The Dyson digital motor V4 uses digital pulse technology to spin at up to 81,000rpm – three times faster than a conventional motor. So it can draw up to 21 litres of air per second through the machine
Specifications
HEPA filter
HEPA filter as standard

---

Motor
Dyson digital motor - V4 brushless DC motor

---

Exterior screw type
Torx T15

---

Input voltage
200-240v

---

Rated power
1,000w

---

 

Operation lock-out period


30 seconds

---

Operating airflow
21 l/s

---

Frequency
50-60hz

---

Dry time
14 seconds1

---

Motor switching rate
5,400 per second

---

 

81dB

---

Bacteria removal
Captures 99.95% of particles the size of bacteria

---

Motor speed
Up to 81,000rpm

---

Standby power consumption
Less than 0.5w

---

 

Height
159mm

---

Length
286mm

---

Width
303mm

---

 
---