Sony Wireless Noise Cancelling Headphones - WF-1000XM5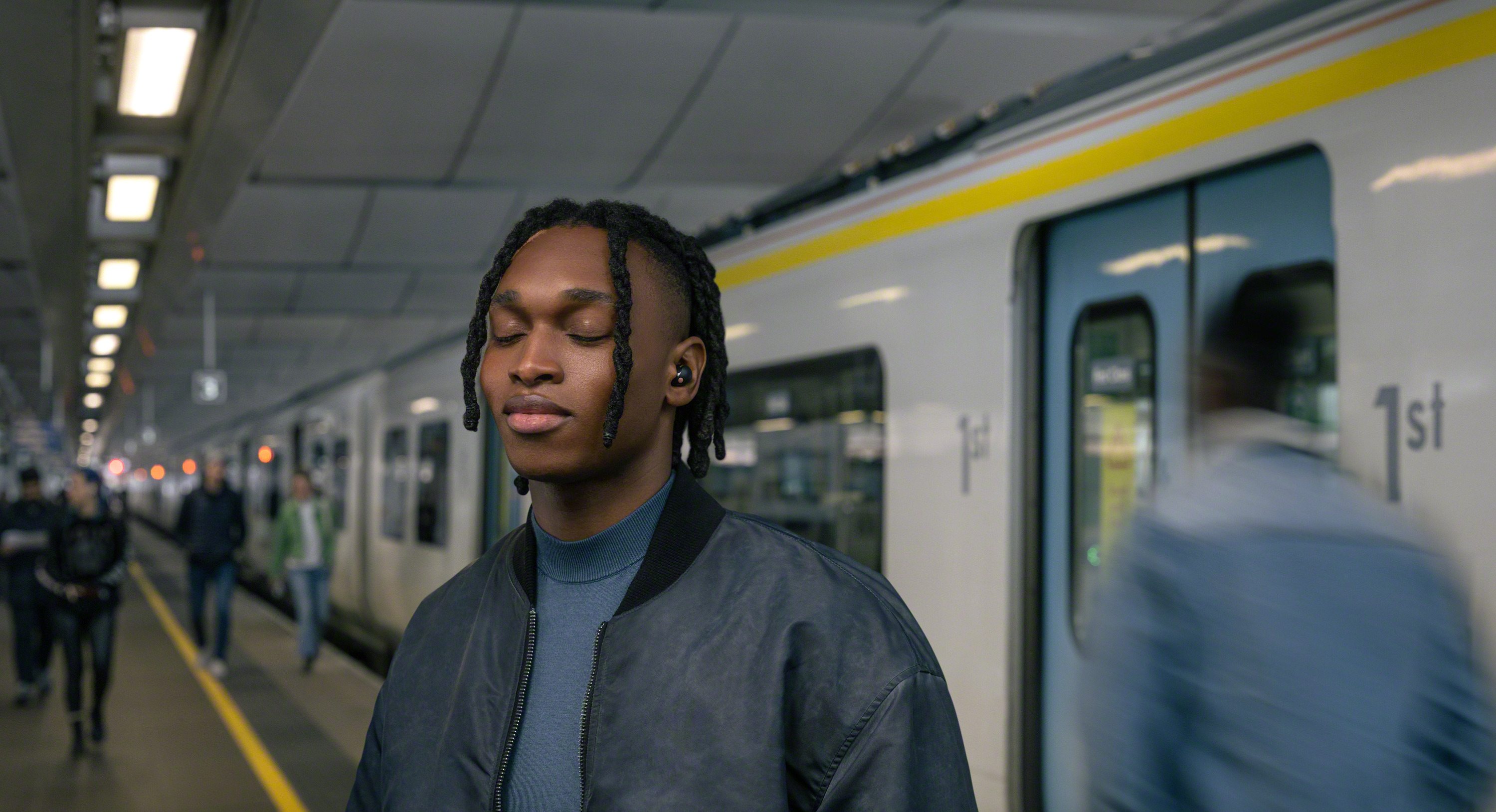 Best-in Class Noise Canceling
Sony WF-SP800N truly wireless sports headphones truly wireless sports headphones combine long battery life, resistance to water and sweat, and deep bass sound with digital noise cancelling. 
So when the going gets tough, they won't let you down.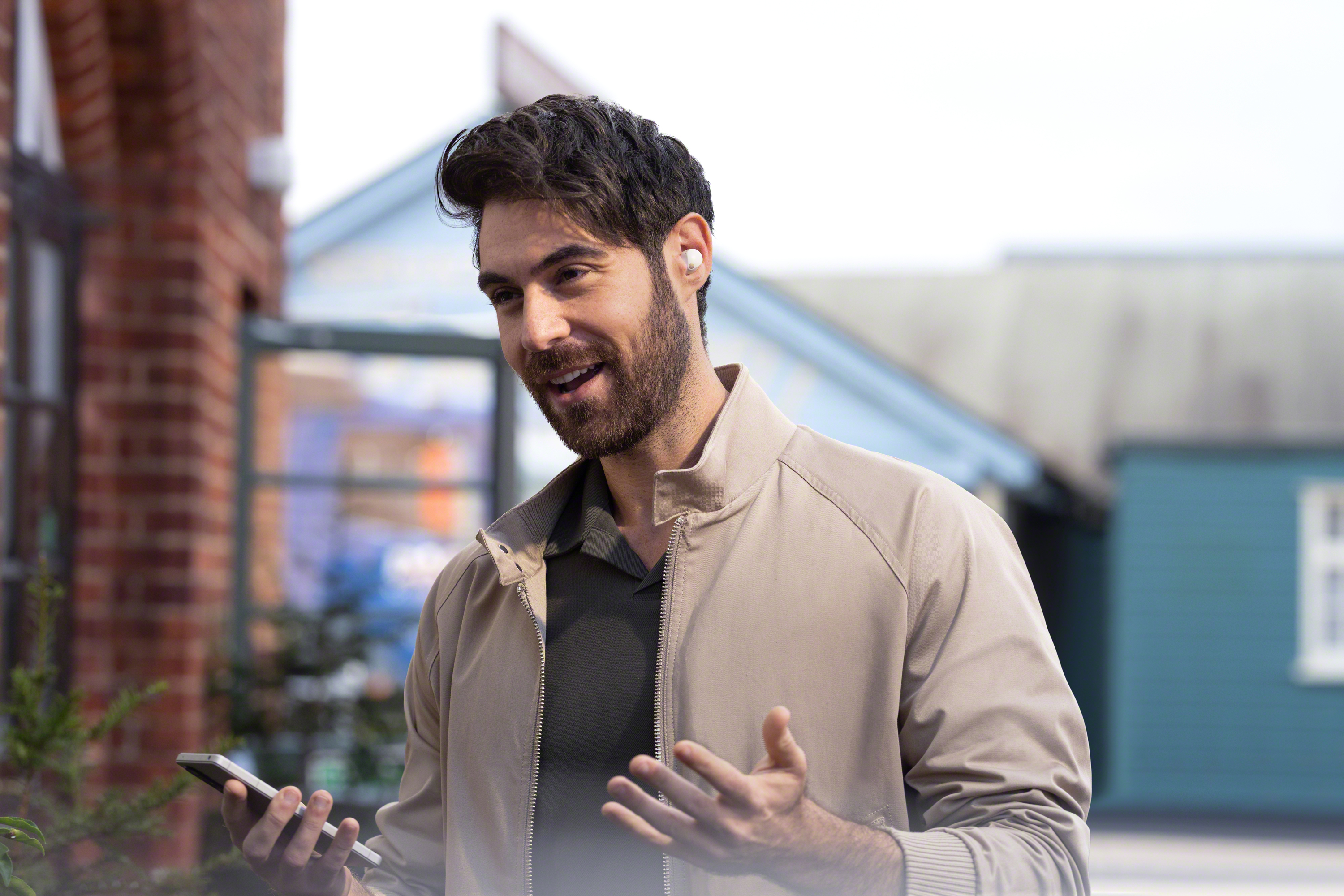 Sony's best ever call quality
Thanks to an AI-based noise reduction algorithm based on Deep Neural Network (DNN) processing, and bone conduction sensors, your voice will come through clear and more natural, even in a noisy environment. And if you're outdoors, the noise reduction structure will minimise any wind whooshes, so you always know you'll be heard.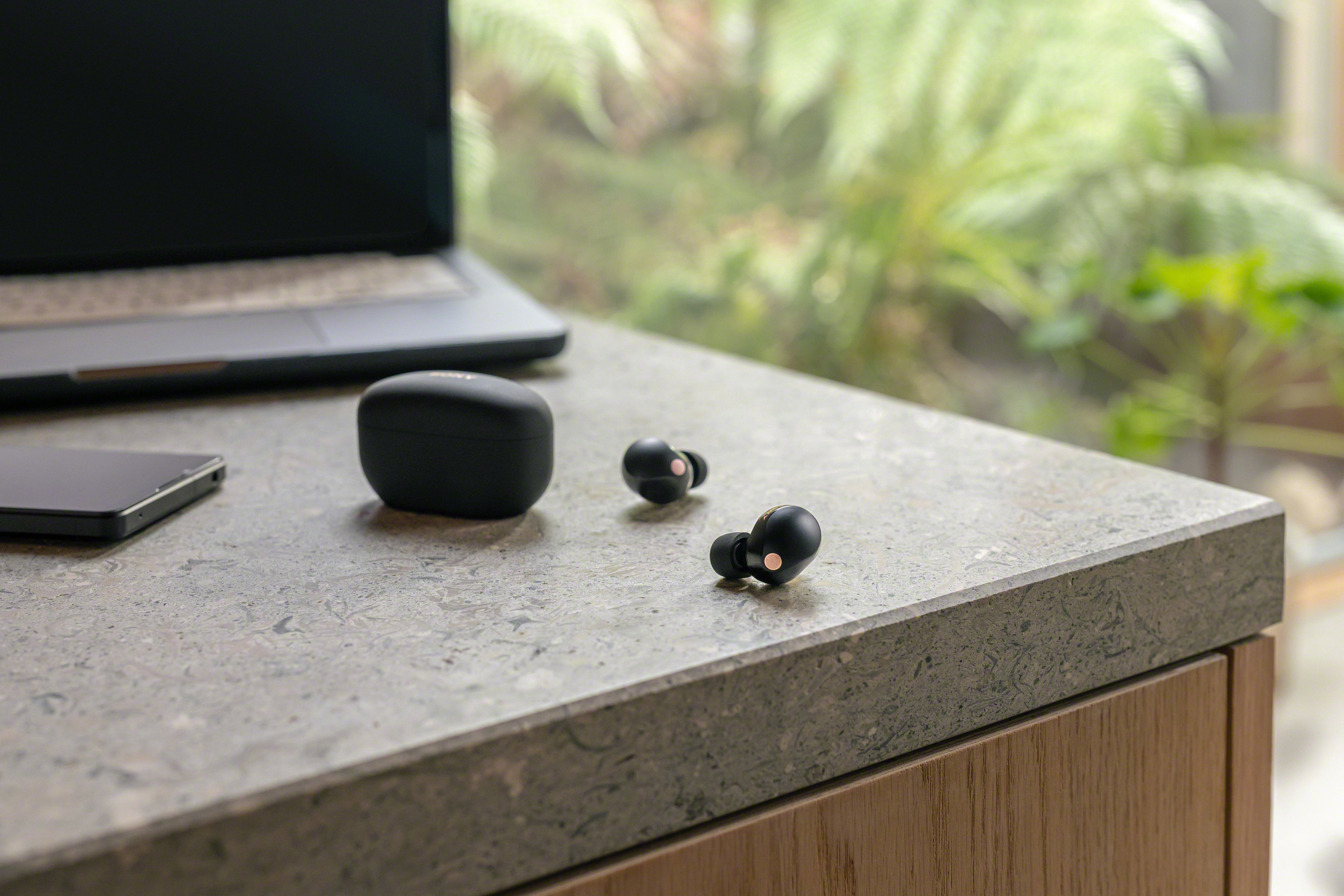 Small and beautifully designed
With an improved glossy texture and a more luxurious feel, these earbuds fit comfortably in your ears while keeping out external sounds. 
By downsizing the headphone body and optimising the placement of the components, the earbud is now approximately 25% smaller and 20% lighter than the WF-1000XM4. 
WF-1000XM4
also reduced the size of the charging case, so it will sit even more sleekly in your pocket.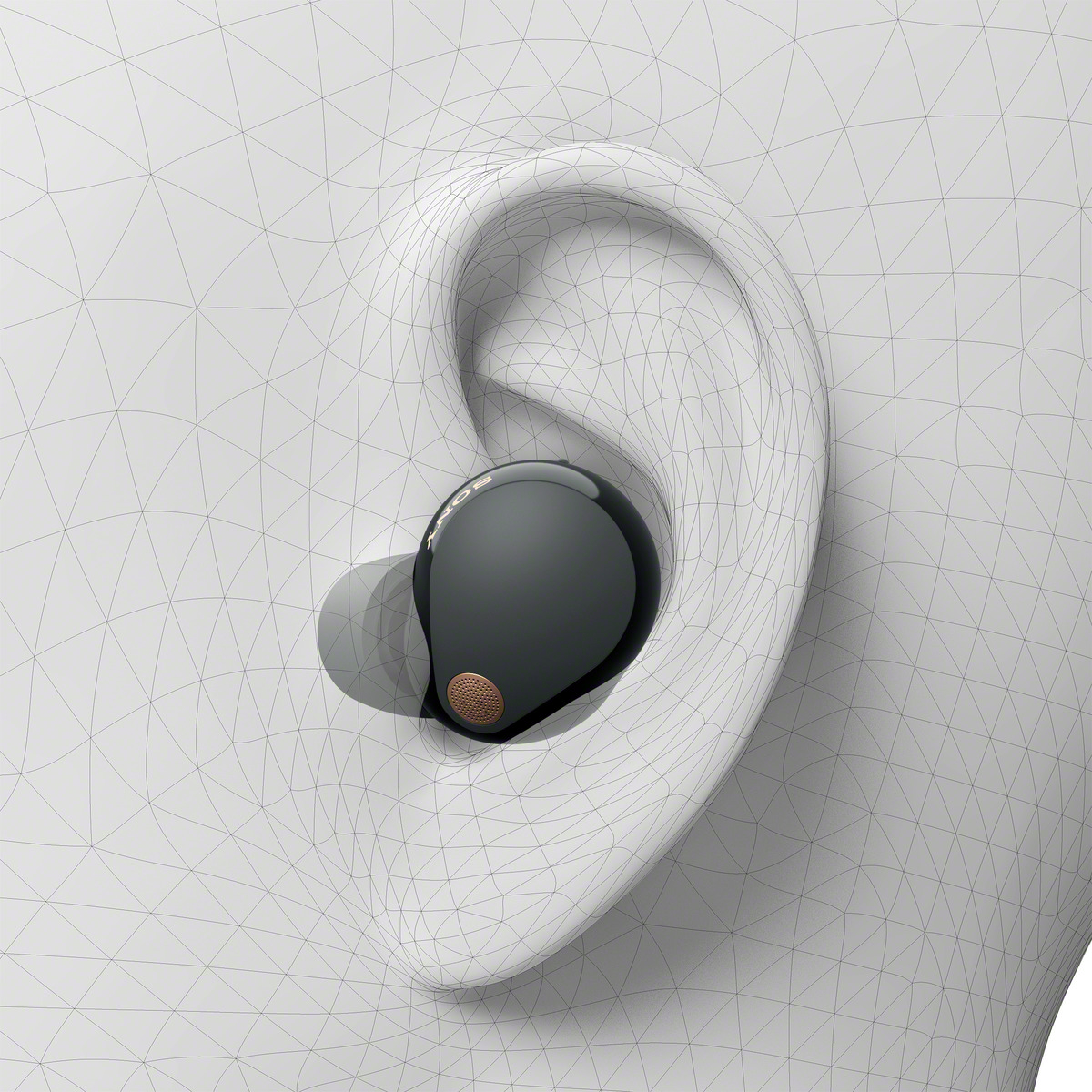 Astonishing sound quality
The specially designed driver unit Dynamic Driver X provides wide frequency reproduction, enabling deeper bass, subtle vocals and enhanced fine detail, especially on high-pitched instruments. The consummate performance, across the full range of frequencies, delivers a smooth and natural sound regardless of what you're listening to.
Enjoy shopping at Jebsen Corporate Solutions Online Store with few steps:
Register / login at

Jebsen Corporate Solutions

Online Store
Browse or search your items
Select quantity and click "Add to cart" button to add the items in your shopping cart
Click the shopping cart button on the top right corner after shopping
Click "Proceed to checkout"
Fill in your delivery information and select payment method
Confirm the order and transaction is completed
Useful information (please help list with the URL)
Jebsen Corporate Solutions
General Enquiry
jcs@jebsen.com
(852) 3180 3020 / Whatsapp (852) 6874 1076
Monday - Friday: 9:00AM - 6:00PM
Closed on Saturday, Sunday & Public Holidays
Data Protection
dataprotectionoffice@jebsen.com
Warranty and Product Enquiry
(852) 2926 2300
Monday - Saturday : 9:00AM - 6:00PM
Closed on Sunday & Public Holidays
Delivery
For order delivered by
SF Express: (852) 2730 0273
Others: (852) 2926 2324
Shipping destinations
Free Shipping and Shipping Fee
Jebsen Corporate Solutions offers free shipping on all orders if the order amount is above HK$500 except the below outlying Islands and non-urban areas* in Hong Kong.
*All order value on above table refer to order value after discount and in HK$ currency.



*凡須送貨到不設電梯的樓宇或因貨品過大,或不能使用升降機運載貨品時,顧客須繳付每層HK$50之搬運費
*In case where an item to be delivered cannot fit in a lift or be transported by the lift, or no lift is available for goods delivery, which will require the delivery staff to walk up the stairs, there will be additional delivery charge of HK$50 per floor
Shipping lead time
Hong Kong
Macau
2 – 5 days
3 – 7 days
*Remarks:
1. All the lead time stated above is based on business day of Hong Kong
2. The above lead time table does not refer to pre-order item.
3. The above lead time does not refer to product that needs installation.
P.O Box
Please note that we cannot ship to P.O boxes. We kindly ask you to provide an alternative address which is not a P.O box.
Remarks:
The above delivery fees exclude the charges incurred if the delivery address does not have lift, cannot fit into the lift or the deliver needs to walk through a floor of staircases. A surcharge will be required which is charged by the deliver. Please contact our CS department prior to your order if you would like to get a quote on the exact surcharge which your deliver address fall in this situation.
Order Tracking
Your order would be delivered by Jebsen Logistics or S.F. Express.
For Jebsen Logistics order, please contact Jebsen Logistics hotline at (852) 3180 3030 for tracking your order delivery status.
For S.F. Express orders, please enter your waybill number (tracking code on shipping confirmation email) on S.F. Express website to track and trace your order delivery status. If the you order has been picked up by S.F. Express, please contact S.F. Express Customer Service hotline at (852) 2730 0273.